Updated on August 14, 2022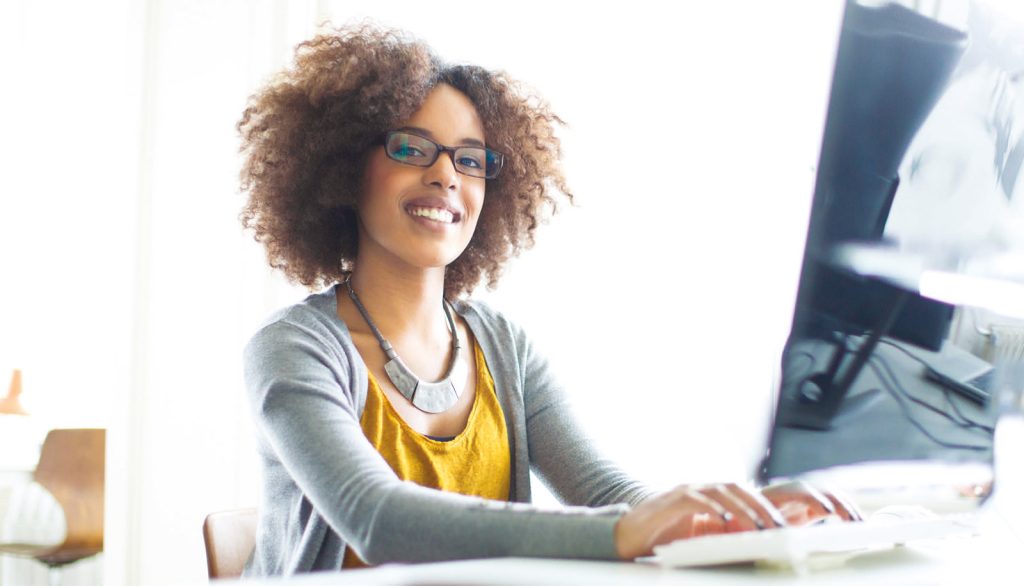 Paul Grimston, Revit Specialist, gives his recommendations
A computer's graphics card, also known as a GPU, video card, or display adapter, is the hardware that renders the images we see on the screen. With all the 3D models, renderings, games, and virtual reality (VR) applications that are now part of the modern world, you need the best one you can possibly afford, right?
When it comes to Revit, Autodesk's best-known BIM programme for creating 3D models, there's no need to hurry out and buy a new computer just yet. Spending a bit more elsewhere can be a better use of your money than on a high-end graphics card.
A 3D parametric model of a building with bi-directional associativity between the model, views, and annotation has been around for more than 20 years, and while it has evolved, the essential notion remains the same. The entire model is automatically updated whenever you make a modification in the project.
Due to the magnitude and complexity of modern building projects, it's reasonable to assume that you'll require a high-end graphics card for Revit.
According to Revit's CPU usage and 3D graphics, this isn't always the case, as we'll see.
Initially, think of Revit's parametric, bi-directional model. The CPU has a lot of work to do before it can transmit the generated data to the graphics card for processing and display because of all the parameter-driven interactions between the objects, views, and annotations.
A linear thread must be used since all of the relationships in the model are interdependent. So even if your CPU has multiple cores, they can't all be fully utilised. Rather, the processor's frequency (GHz) is the most critical aspect in determining Revit's performance.
But don't rule out having a multi-core CPU. Open, save and export files; render, apply colour fills and display point cloud data; use multiple cores if possible.
Now we have a better idea of how Revit works, we can go on to the graphics card itself. High-end graphics cards are focused at displaying fast moving, real-time representations for games and animations. They are also crucial for video and photo editing with high quality data.
Revit doesn't fall under any of these categories. Its viewports are vector data with the object representation precalculated by the CPU, meaning that Revit will rarely fully exploit the capabilities of a high-end graphics card.
However, this doesn't imply we can just ignore the graphics card totally and use the cheapest one we can find. As soon as you start to apply realistic shading, activate shadows or switch on anti-aliasing, the graphics card will come into play. Orbit or pan around a huge model with any of these settings and you'll recognize the necessity for a powerful GPU.
The third thing to consider is the system you're working on. I'm using an HP ZBook 15u G5 mobile workstation with an AMD Radeon™ PRO graphics card. I also have two high-definition monitors linked via a docking station so, together with the laptop panel, the graphics card is operating three displays.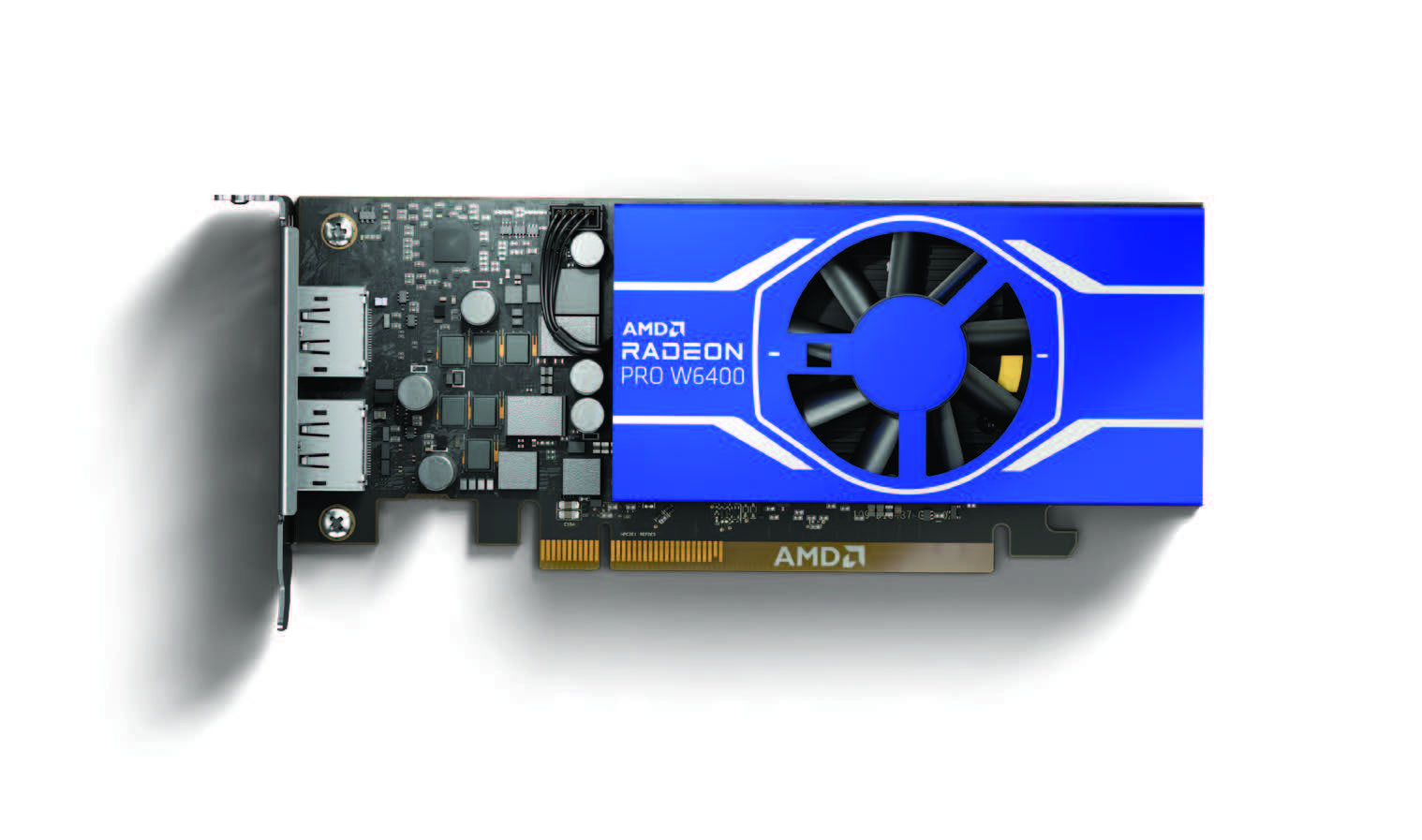 Even though the computer is at least a few years old and definitely in need of an upgrade, this setup continues to perform effectively for my purposes. The majority of my time is spent utilising Revit, sometimes multiple versions at a time, as well as PDFs, AutoCAD, and other standard weekday applications.
Even though the linked survey and consultant models add a large amount of space to my Revit models, which total roughly 1 GB, I don't notice any noticeable lag when performing routine operations.
Realistic walkthroughs may take a while if I enable realistic shading and use the Navigation Wheel to move around the model, but it isn't the primary reason for using Revit. To accomplish it on a regular basis, I'd look into real-time visualisation technologies like EnscapeTM or Twinmotion®, both of which can produce better results than Revit for such output.
Using Revit on two 4K monitors, especially with realistic shading, will put additional strain on your graphics card (typically doubling when compared to 2K). You also need to think about what other applications you'll be running at the same time, and what the graphics card requirements are for them.
You'll be utilising a real-time rendering programme like Enscape or Twinmotion? Adobe Photoshop, Acrobat, and InDesign are all products of Adobe Systems, Inc. When it comes to choosing a graphics card, Revit may be the least of your concerns.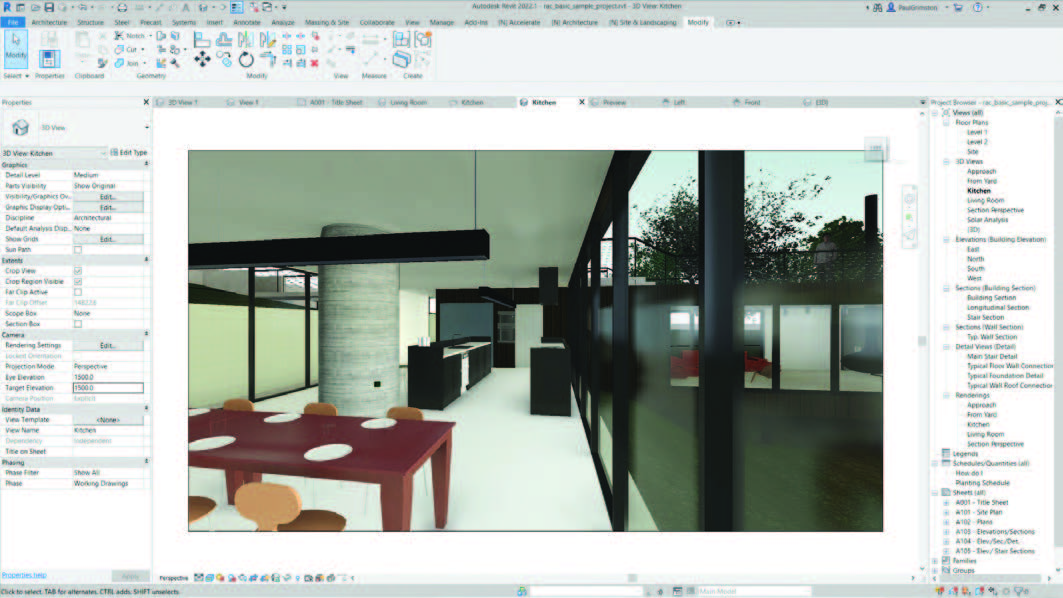 The AMD Radeon PRO W6600 (8GB) or the newly introduced light workload Radeon PRO W6400 GPU (4GB) are excellent choices for Revit users who want a mid-range professional graphics card with enough of RAM. Most Revit users will be fine with 32GB of RAM, but more is always better! Additionally, a Solid State Drive (SSD) is crucial. Traditional hard disc drives (HDDs) are not only slower than SSDs, but they are also less dependable and consume more energy. Fast read/write speeds are provided by PCIe® Gen 4 NVMe SSDs. No performance impact will be seen if enough storage is available to hold all local files and backups, as well as Autodesk BIM 360 cache data.
The AMD Radeon PRO W6600 for a desktop workstation or the AMD Radeon PRO W6500M for a mobile workstation is a good option if you spend most of your time working in Revit, but occasionally use Enscape and Photoshop. These cards can perform everything you need without breaking the bank, allowing you to get the most out of your investment in a faster CPU and more RAM.
If you plan to import Revit models into Autodesk 3ds Max or create VR/AR content, you'll need a graphics card with additional dedicated GPU RAM to perform these more demanding workflows. Rendering and virtual reality work can benefit from either the AMD Radeon PRO W6800 or the AMD Radeon PRO W6600M.
Conclusion
In the end, the trick is to find the proper balance between the many components to meet your needs. Graphics are significant, but only if they contribute to the efficiency of your work processes in some way.