Updated on May 28, 2023
If you live in the United States, chances are strong that a Walmart is within driving distance. Walmart is many people's first and only stop for groceries because of the store's low prices and wide selection.
Now that you've stocked up on food for the week, it's time to head to the registers. You could be asking yourself this as you rummage through your bag in search of cash or a credit card: "Can't I just use Apple Pay?" It's 2023!"
We dug around and here's what we found.
Can I use Apple Pay at Walmart?
The dismal truth is obviously not. You won't be able to utilise Apple Pay at self-checkout or when you see your regular cashier.
So, if you're not wed to Apple Pay but still want to use your iPhone to make purchases at Walmart, you're in luck.
Walmart doesn't use Apple Pay because they want to promote their own payment system, Walmart Pay, which only requires a customer to scan a QR code at the checkout counter. As simple as that.
You can pay with your Walmart account balance and get a digital receipt.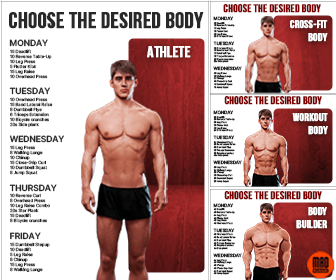 But which forms of payment are compatible with Walmart Pay? (*denotes payment types that cannot be loaded into your Walmart Wallet, but can be used at checkout to pay for items.)
Cash Transfer Credit Cards
Credit Cards Gift Certificates
Walmart Credit Cards from Capital One
PayPal* Affirm*
The Apple iPhone's Walmart Pay Tutorial
For Walmart Pay to work:
Launch the Walmart app and select the Services menu item from the main menu.
Use Walmart Pay on your device.
Then all you have to do is scan the QR code at the register!
Scan & go is an even faster checkout option if you have Walmart Plus. With Scan & Go, you may quickly and easily add items to your shopping basket by scanning their barcodes, and then complete your purchase by scanning the QR code at the checkout.
You can save time by not scanning everything at once, and if you have your own bags, you can even bag as you go. Get what you want, scan the barcodes with your phone, and pay by scanning the QR code at the register.
When will Wal-Mart start accepting Apple Pay?
It's a long shot. "Walmart Pay is the exclusive form of mobile payment accepted at Walmart and [they] have no plans to change that any time soon," said Erin Hulliberger, a spokesperson for Walmart, in an interview with MacRumors.
There is a good probability they would switch to Apple Pay if they stopped accepting Walmart Pay. But I don't see that happening anytime soon.
Walmart's Reluctance to Accept Apple Pay
Although Walmart Pay is the most obvious factor, there are others to think about as well.
Transaction costs
Lack of capacity to utilise purchase-based data (for advertising and recommendation purposes).
Acceptance of Apple Pay in Stores by 2023
So, if you can't use Apple Pay at Walmart, where can you? The selection of shops is actually rather good.
Apple Pay's Advantages
What's the point of using Apple Pay?
Put away your cards and cash.
Safe and sound online banking
It is accepted at millions of locations worldwide.
Purchases made quickly and easily on the web.
Paying is as easy as clicking a button.
It's simple to send and receive money.
In conclusion…
Unfortunately, Walmart won't accept Apple Pay after 2023. However, if you're comfortable with Walmart Pay, you can still make quick work of your iPhone's checkout process.
Is there a specific reason you want Apple Pay available at Walmart? Leave your feedback in the section below. Please get in touch with us.
Is there anything more you'd like to know about Apple? Please feel free to ask us anything! Get your questions in!
When you put someone on your Discord block list, what happens? (2023)
In both real life and on Discord, you'll encounter people that aren't exactly shining examples of human behaviour. Surprisingly, banning troublemakers from Discord is a breeze. In addition, there is no direct message to let you know if a user you've had a disagreement with on Discord has blocked you.
Here, we explain how to block someone in Discord on iOS, Android, and Mac, and we provide a comprehensive list of methods for determining if you've been blocked or not.
Instructions for blocking a user on Discord on iOS and Android
Discord's blocking features and instructions for Mac and PC
Find out whether you've been blocked on Discord and why.
Instructions for blocking a user on Discord on iOS and Android
The steps required to block someone in a personal chat or on a shared server are same. These instructions work for the iOS and Android versions of the Discord app.
Fire up Discord on your Apple or Google device.
To block someone, you must first join their mutual server or private chat.
Select the person by clicking on their picture or name.
There'll be a profile window pop up. Select a menu option by clicking the "More" button.
You should now select the Block option.
Discord's blocking features and instructions for Mac and PC
Get the Discord client going on your computer.
To block someone, you must first join their mutual server or private chat.
All you have to do is tap on their picture or name.
Click on their profile picture to see more information about them.
Select the Block option by clicking the ellipsis menu.
This user has been disabled.
Find out whether you've been blocked on Discord and why.
If a user blocks you, you will not receive any kind of notification about it. Here are some alternative methods of investigation.
First, you can't add them to your friends list anymore.
If you want to know if a user has blocked you, the simplest and most direct way is to look at your Friends list. The individual has not blocked you if they can still be seen.
The bottom of the mobile app features a Friends icon (a man waving his hand) that can be used to access the Friends list. If you're using a Mac or PC, you can also see if the user is in your Friends list by clicking the Discord logo in the upper left corner, then selecting Friends, and finally All.
This action is required only if the user is a buddy. The next step is to add them as friends if you haven't already.
It is not possible to initiate a friend request
The preceding procedure would not function if you did not add the person to your friends list. You can still add them to your friends list if they weren't already there. Unfortunately, that is conditional on the individual not having blocked you.
If a user blocks you on Discord, you can no longer add them as a friend. Instead, the message "Friend Request Failed" will appear whenever you try to add a friend.
Thirdly, your profile details are concealed
When someone blocks you on Discord, you won't be able to see their profile information. You can only view their About Me, Connections, and Recent Activity when you tap on their profile picture or name. Nothing is where it seems.
Again, the individual may have taken these measures to conceal their identity: they may have deleted their bio, deactivated their linked accounts, or altered their privacy settings. If this is making things more perplexing, continue on to the following section.
4. Confidential text messages sent between two servers
If a user blocks you, your communications on a shared server will be hidden from them, as previously explained. If they so choose, they can read your messages. They are free to respond if they so desire. However, you can still read their messages and reply to them even if they have blocked you. However, there is a catch.
Disabling reply options in messages
You can respond to their texts, but you can't use emojis to show your displeasure. This is true for one-on-one communication as well as shared server use. In both cases, once you send an emoji in response to their message, it will be deleted. If you can respond to their message, however, you will not be blocked.
You can initiate private conversations, but your messages won't be received.
In a shared server, you can read and respond to a blocked user's messages, but this is not the case in private messaging. If you attempt to send a message to someone who has blocked you, Clyde (a Discord bot) will respond with "Your message could not be delivered." It's the last straw, and you can rest easy knowing that you've been permanently prohibited from using Discord.
That's how you see whether you've been banned from a Discord server!
Yes, that's everything you needed to do to see if someone has blocked you on Discord. Once a user is blocked, further communication with them is impossible. If you and the person are on the same server, you can exchange replies and hopefully persuade them to remove the block.
If there are any further questions, please leave a comment below. Also, be sure to read our comprehensive tutorial on using Discord on an iPhone.